Description
100mm Wide – Self Centering Vise
Designed to provide reliable, consistent workholding for your manufacturing needs.
All steel construction
Automatically positions workpiece in center of vise. Centering tolerance is +/-0.0005″ (+/-0.013mm) and repeatability is 0.001″
Jaws adjust from either end of vise.
Jaw clamping range is 0-2.500″as shown and 2.500″-5.620″ with jaws reversed
Insert options available for a variety of holding applications: Dovetail, Serrated, Parallels, TalonGrip™ , Talon Stop, & Soft Jaws. (all sold separately)
Utilizes two dowel pins: one for centering and one for locating.
Jaw accessory screws included – (6) FHCS.
Raptor Workholding Products has workholding solutions for your application needs – from start to finish:
Begin with a Self Centering Vise to either machine the dovetail onto a workpiece or machine a part.
Then utilize a Dovetail Fixture or a Multi-Fixture to machine the five sides of a workpiece.
Finally use Pinch Blocks (designed with a dovetail base for quick change) for either machining the sixth side of workpiece for dovetail removal or secondary machining.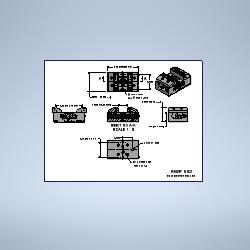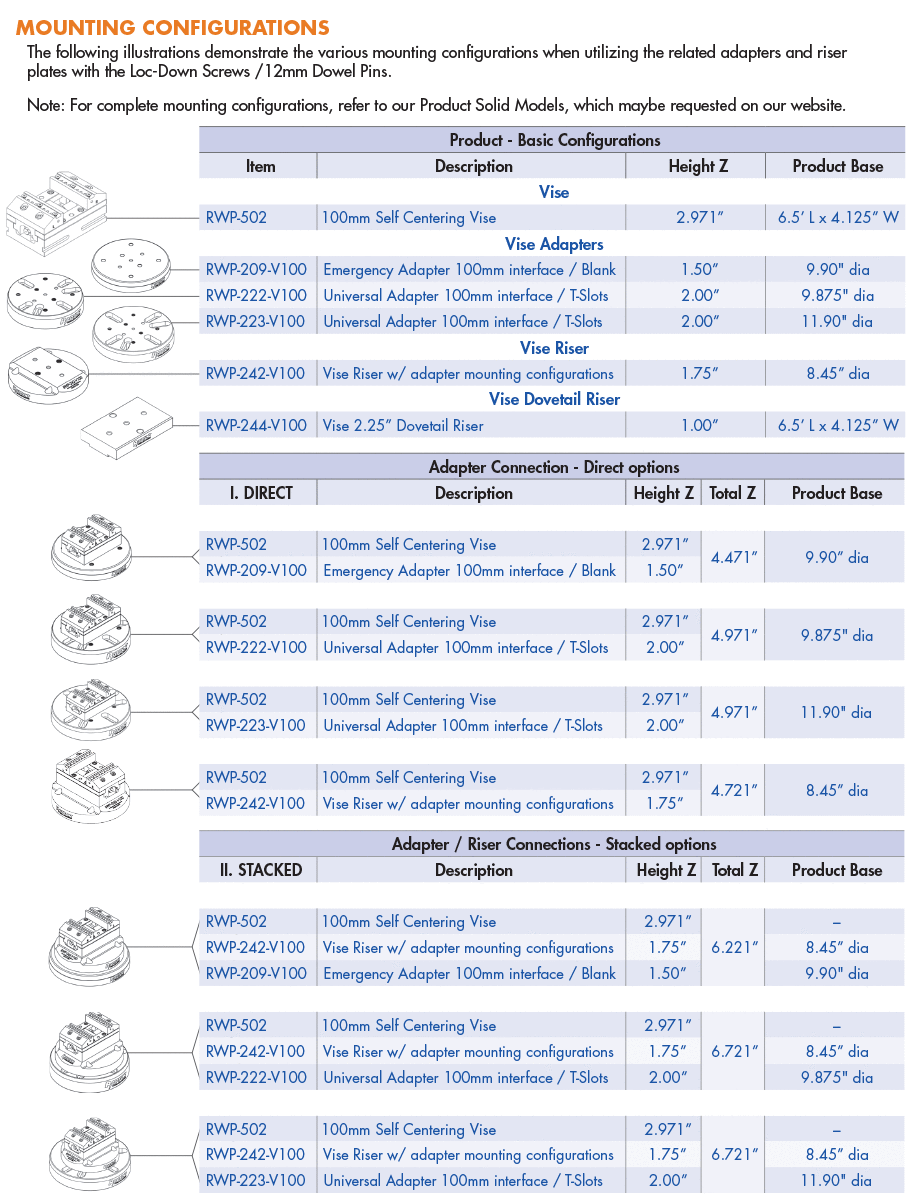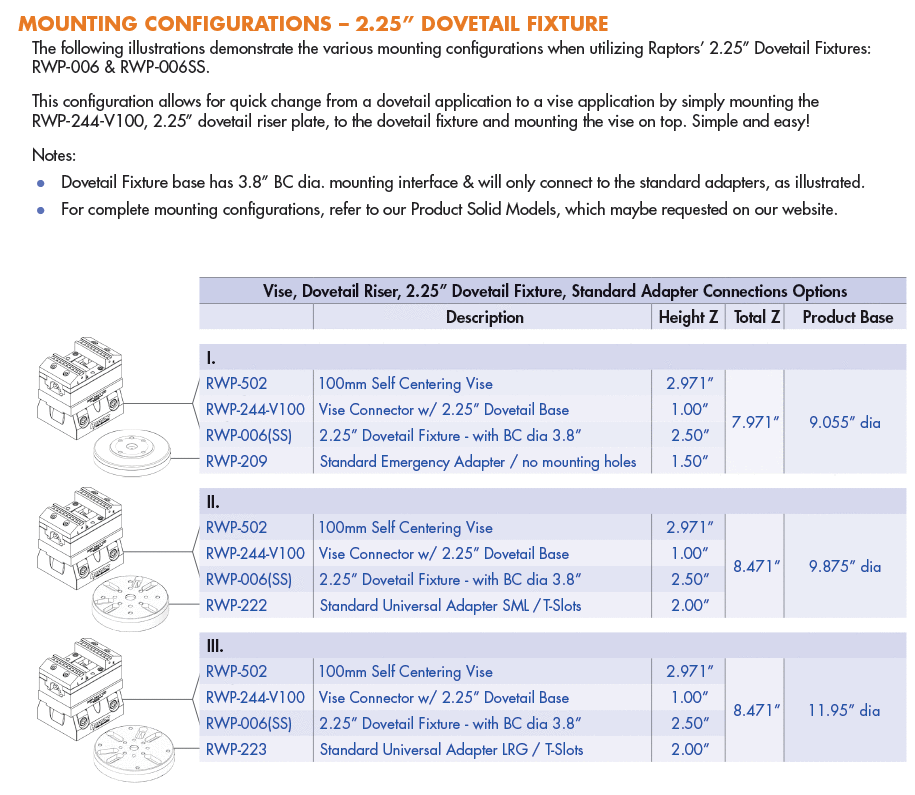 Raptor technical files are free for use of our valued customers. By creating an account or using these files, you agree to the Solid Model License and Privacy Policy.