Description
RWP-223-V100
Large Universal Adapter
Mount directly to your machine table/pallet using slotted c'bores for M12 or 1/2″ SHCS. When mounted together, the overall height is 4.971″. If additional height is needed, then mount the RWP-242-V100 Riser Plate in between the vise and adapter for a total z=6.721″. RWP-PLUG-208 (Machinable 2.50″ diameter plug) is available upon request and is sold separately.
Adapter material: 7075 Aluminum with Black Anodize Finish
Adapter Height: 2.00″
Adapter Diameter: 11.90″
Vise Compatiblity: RWP-502 & RWP-505
Boss/Hole: 1.000″ Diameter x 0.30″ Receiving Hole
See Key Dimensions drawing for more information
Our adapters and risers allow you to attach Raptor workholding products to any four or five-axis CNC machine. If you need an adapter or riser not seen here, please let us know.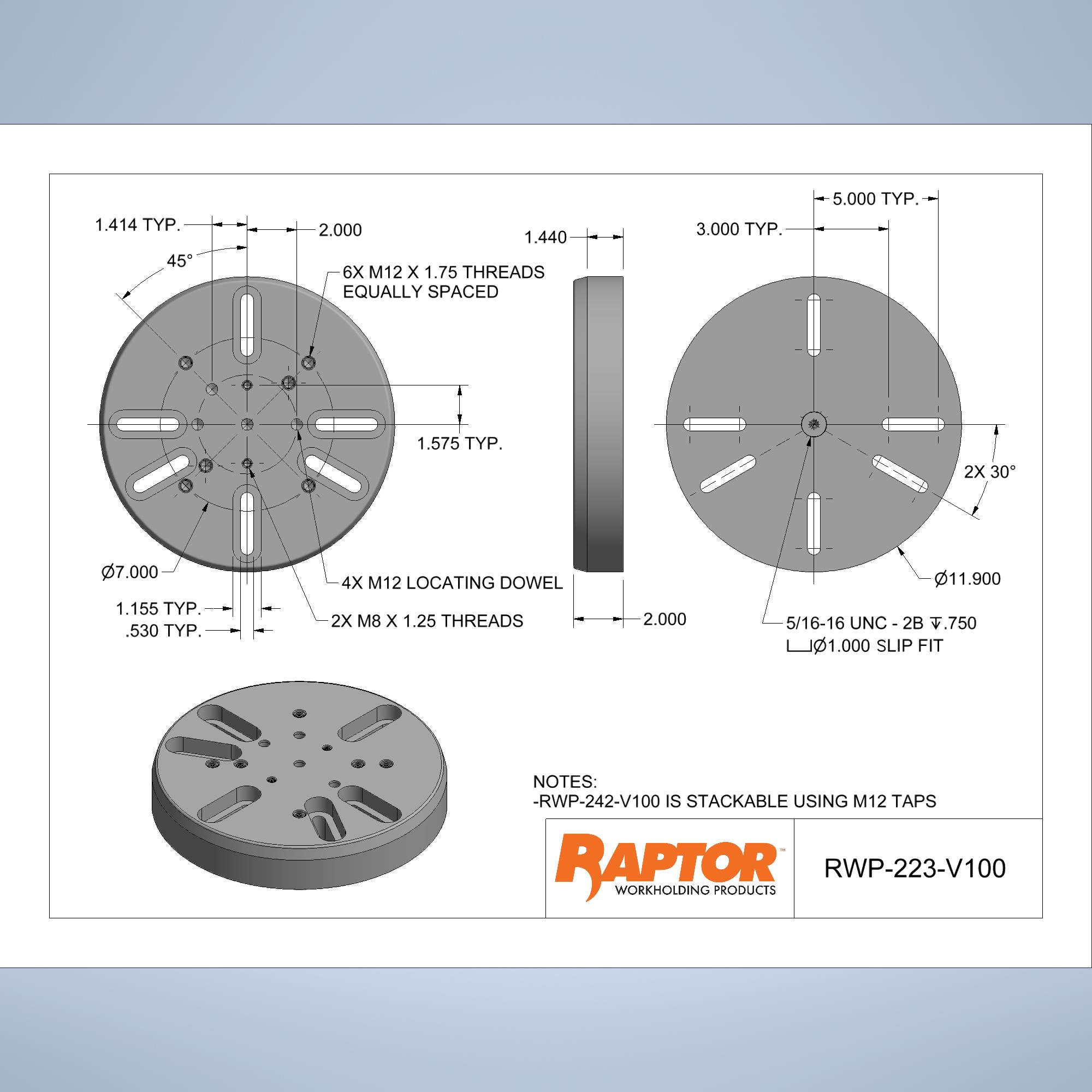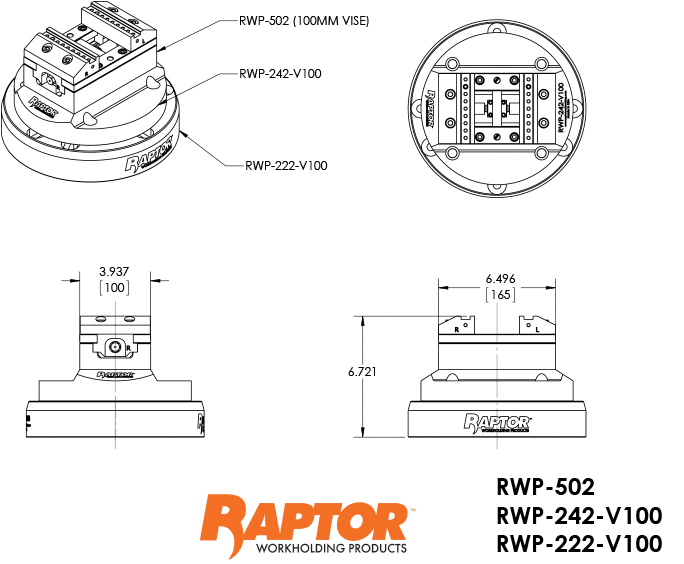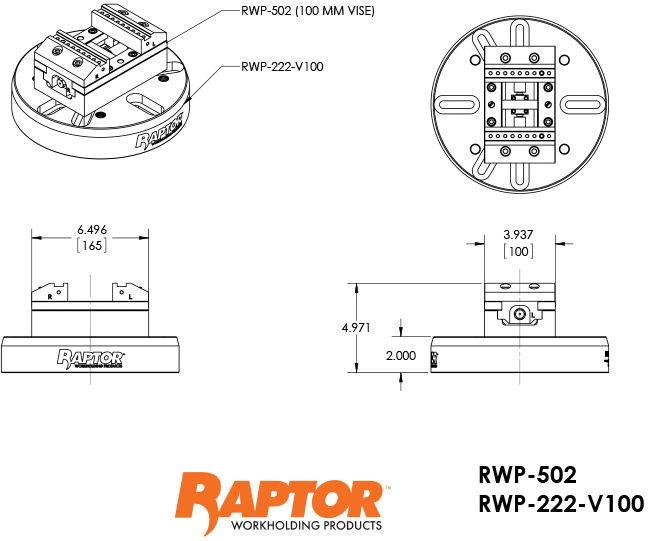 Raptor technical files are free for use of our valued customers. By creating an account or using these files, you agree to the Solid Model License and Privacy Policy.